I saw this incredibly amazing image while stumbling through the Internet yesterday. It makes all sides of me happy: the music geek, the librarian/information professional who color codes her closet (well first by category, then color), and the avid map reader.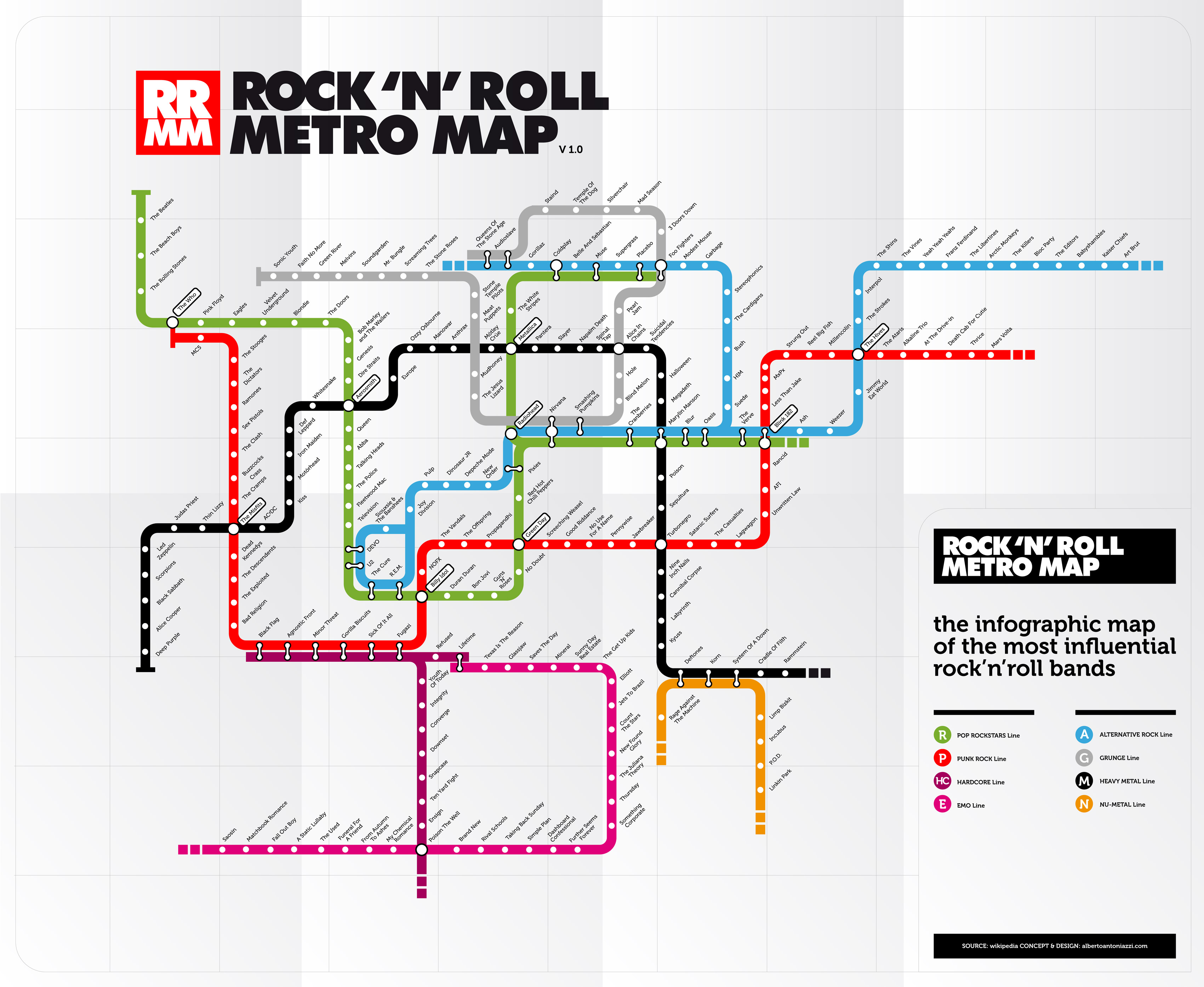 Rock 'N' Roll Metro Map v1.0 © flickr user "theonlyone" :: Alberto Antoniazzi
See full size image on flickr
This is so beautiful. I really want a poster of it. I have spent most of my time on the alternative and grunge lines, rock out shamelessly on the pop rockstars line, and don't understand how Death Cab for Cutie is on the punk rock line. I'm sure people can/will argue about who belongs where, but whatever, this guy did a fantastic job.
Check out his website full of other fun visualizations of information and assorted fun, brightly-colored stuff.
Tags: geek much?, general amusement, let's get visual visual, Music